Business Challenge Key Features Business Benefits

As outsourcing increases, enterprises are ever more dependent on their suppliers to ensure customer success. While this has helped companies reduce cost, it has come at an increased supplier risk and lack of visibility into supplier processes.
While enterprises use ERP systems to manage basic transactions in the procure-to-pay process, the last mile of the procure-to-pay process – communication and collaboration with suppliers continues to be happen using manual tools such as e-mail, spreadsheets, word and pdf documents, fax and phone. As a result, this data is not resident in the back-end ERP systems and leads to lack of central visibility into various components of cross departmental procure-to-pay processes:
Purchase Orders: Manual purchase order acknowledgment, acceptance, rejection and change management leads to inaccurate information about purchase orders.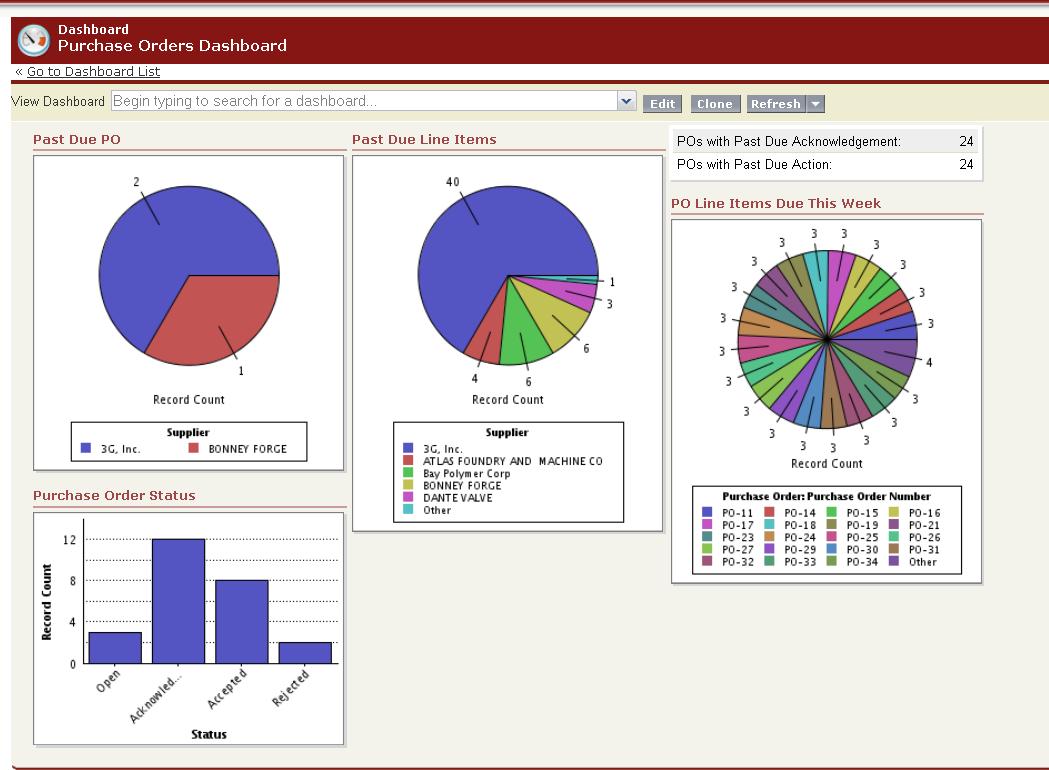 Invoices: Paper invoices are manually entered into the financial systems, leading to inefficiencies and inaccuracies in invoice management, potentially missing out on discounts.
Payments: Supplier inquiries into invoice status and payments adds to inefficiencies
Lead Times: When supplier leads times are manually maintained by buyers, they are inaccurate and frequently too pessimistic or too optimistic, leading to excess inventory or shortages.